Founders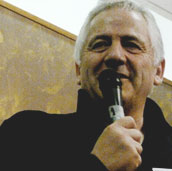 Jean-Claude Audergon (lic.phil. I)  is a conflict resolution facilitator and teaches Process Work internationally. He  is a co-founder of  Process Work Training Programs in Zurich, Portland Oregon and the UK. He works with the creativity locked within apparent blocks or apparently intractable issues within organizations, and teaches leaders in teams and organizations to do the same.
He also has a long-term interest in violence prevention, has supervised and trained teams and organizations within social services, prisons and schools. He has also led a long-term program working with mental health issues in psychiatric hospitals and community mental health forums.
Jean-Claude is co-founder of CFOR, facilitating forums for communities in conflict and to support creative collaboration and community building. He has also trained as a filmmaker and coaches performers. He has written various articles and a chapter contribution in New Horizons in Body Psychotherapies, N. Totton (Ed.) Open University Press 2005.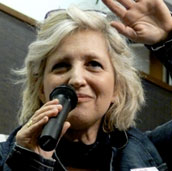 Arlene Audergon (Ph.D.), co-founder of CFOR, is interested  in the role of awareness and consciousness in individual and collective change, such that  individuals, organisations and whole communities can  access their innate capacity to go beneath  polarities, support diversity  and find creative solutions to societal problems, and for post-war conflict  resolution and violence prevention.
Arlene is author of The War Hotel: Psychological Dynamics in Violent Conflict,  Wiley -Blackwell 2005; 'Daring to Dream', in Hart B (Ed.) Trauma and Peace-building, University Press of America 2007;  'Transforming Conflict into Community,  chapter   in Psychotherapy and Politics, Totton, (Ed.), Open University Press 2005; and has also published several articles in the areas of   Collective Trauma, Conflict Resolution, Process Work, Mental Health, and  Theatre.  Arlene has also developed methods of applying Process Work to theatre. She co-directed and co-devised SPIRIT with Improbable Theatre, (Royal Court theatre and festivals internationally), and  has worked with  actors, musicians, opera singers,  improvisers, puppeteers, directors and writers in LA and London.  Arlene teaches Process Work in the UK (RSPOPUK)  and internationally, supervises faculty and students, and enjoys a private practice  in London.