Far In far Out: Romania – Women and community leadership
Project leader: Andreea Pandelescu
(read Andreea's bio here)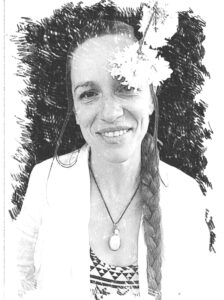 Andreea is interested in gathering together participants who are active in relation to women's issues, from the charity sector, business, academia, journalism, psychology, public institutions, arts and spirituality – with the goal of exploring a common vision for the women's movement in Romania. 
As a first step, Andreea set up an NGO. Further steps include relating with other individuals and organisations, building the reputation of her NGO, strengthening Andrea's own facilitation skills, and providing a series of workshops.
The big picture is about being part of a changing worldview in which leadership is no longer seated in power and domination, but in our relationships. Themes for the workshops, central and practical themes, include facilitating conflict resolution in relationships and working with internalised oppression. Linked to this focus on gender is the need for opportunities in community to process Romania's collective history and legacy of tyranny, and persisting collective trauma within families, including what happened during the post-communist era as many left the country to find work, leaving their children to be raised by grandparents. Another relevant theme concerns the polarisations between cities and countryside. 
This project also includes a podcast – interviewing women in Romania, and creating opportunities to hear women's voices.