Far In Far Out: Russia – Collective trauma
Project leader: Anastasiia Orekhova
(read Anastasiia's bio here)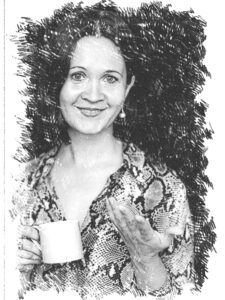 Anastasiia is devoted to grappling with the legacy of historic trauma in Russia, as it is present in so many families, and touches everyone's lives. And how these dynamics, so rarely spoken about, are activated at this moment in history.
Anastasiia is designing an academic project as part of her post-graduate University studies, a vital contribution to the field of Psychology and Organisational Psychology. This academic work will explore dynamics of collective trauma and accountability, and how historic dynamics are replayed and how trauma affects our ability to feel and consequently to act to stop the circle of violence.
Anastasia completed CFOR's Facilitation for Leaders training, and continues to hold a deep interest, and practice of exploring the interplay of inner work and worldwork, facilitating the collective dynamics we are all part of.