CFOR Team
Milan Bijelic
Programme Coordination Rwanda and Balkans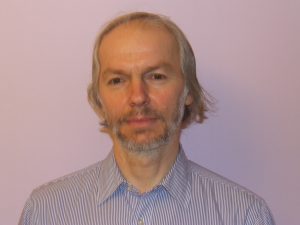 Milan is a Process Work facilitator and therapist with nearly 20 years' experience of community development project work. In the immediate post-war period in Croatia, he was a community relief worker in an international organisation, and coordinated socio-economic development projects. Later, working with 'Udruga MI', a Croatian organisation, he was responsible to implement conflict transformation and socio-economic development projects in war affected areas of North Croatia. In the period 2006 to 2012, he was intensely involved in development, design and implementation of partnership projects between Udruga MI and CFOR, funded by the UNHCR, the EU and various European embassies in Croatia.
Milan has extensive experience working with local stakeholders and in teams, in order to implement projects in post-conflict or disadvantaged regions. Arising from his personal experience as a refugee, he has a special interest in conflict transformation and post-conflict work. In addition to his work at CFOR, Milan currently works with an NGO that supports destitute asylum seekers in Sheffield. He also has a small private therapy practice.
---
Innocent Musore
Programme Coordination Rwanda, Kigali Office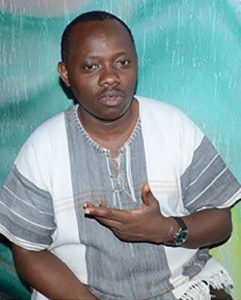 Innocent Musore born in DRC is a Peace and development activist in Rwanda and the Great lakes, He is Co-founder of Global Ecovillage-Rwanda and Great Lakes. Innocent is implementing the programme 'Beyond Conflict' in Rwanda and the Great Lakes in partnership with CFOR. His long term vision is to promote peace , reconciliation, violence prevention , and healing the past in affected communities in Rwanda and the Great Lakes, and to contribute to conflict transformation and international relations. He has experience in facilitating, coordinating workshops and training in the field of reconciliation , conflict transformation and community recovery. He and his wife and 3 children live in Rwanda. He would like to contribute to healing the past, especially the effects of the 1994 genocide against Tutsi and its legacy in the Great Lakes region.
---
Lungile Nkosi-Hill
Programme Coordinator, 'Imbewu', South Africa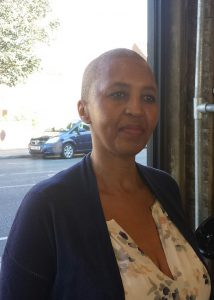 Lungile was born and grew up in Durban, South Africa under the Apartheid regime. She studied and gained a BSc degree in Humanities and a post-graduate diploma in Social Work in London UK. She has a very strong belief in access for all as a result of growing up in a divided nation. Lungile has completed an annual CFOR 'Facilitation for Leaders' course, and received a certificate from GCSP on leadership and peacebuilding. Lungile initiated the Imbewu (Seed) Community Dialogue programme with CFOR's support. Currently, Lungile is helping to organize 'Imbewu (Seed) Community Dialogue', an NGO that emerged following the first forum in Chesterville, a township in Durban, South Africa, in partnership with CFOR, University of Kwa-Zulu Natal, Ikamvayouth and Mhlenge.
The focus of 'Imbewu Community Dialogue' is addressing our past in order to shape our present and future. Imbewu Community Dialogue is a grassroots project engaging with communities from all backgrounds. For example we organized meetings in Chesterville after the xenophobic attacks on immigrants in 2015, to bring together immigrant and native South Africans. In September 2016 we organized a workshop with youth in the township, to begin to address challenges facing young people in the community – such as drugs, teenage pregnancy and challenging behaviour.
---
Saoirse Linder
Volunteer Fundraiser
Saoirse Linder is supporting fund-raising efforts at CFOR. She attended the 'Beyond Conflict' Forum in Rwanda. She is also working as project manager for 'seeding4peace' project – Rwanda with Global Ecovillage and CFOR. Saoirse has previously worked for a fundraising company in London who specialise in advertising & marketing for charities. She holds a BSc in Sociology from the University of Bristol and plans to begin an MA in counselling and psychotherapy in the near future
---
Tajana Vlaisavljevic
Placement Student, Trinity University – MA in International Peace Studies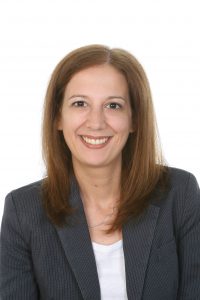 Tajana Vlaisavljević obtained the titles Master of Pedagogy and Master of Education in the Croatian language and literature from the Faculty of Humanities and Social Sciences, University of Zagreb. She has worked in the education system for years in different roles: as Comenus project participant in Greece, as a Teaching Assistant for children with special needs and as a Teacher of Croatian language and literature both in primary and high schools in Croatia. Apart from her formal education and work, she has also completed seminars and trainings related to peace studies and human rights, with a particular interest in gender equality. Among other organizations, she volunteered in Amnesty International Croatia as an Advocacy Unit Member. Additionally, she is interested in conflict resolution, reconciliation and development. She is currently enrolled in an M. Phil. International Peace Studies Programme at Trinity College Dublin, where she explores these topics, and is writing her dissertation about reconstruction of education in post-conflict countries.
---
Declan D'arcy
Placement Student, MA in the Anthropology of Development & Social Transformation, Sussex University
Photo and bio coming
---
Jean-Claude Audergon
Facilitator, Director
Bio and photo under Founder section
---
Arlene Audergon
Facilitator, Director
Bio and photo under Founder section