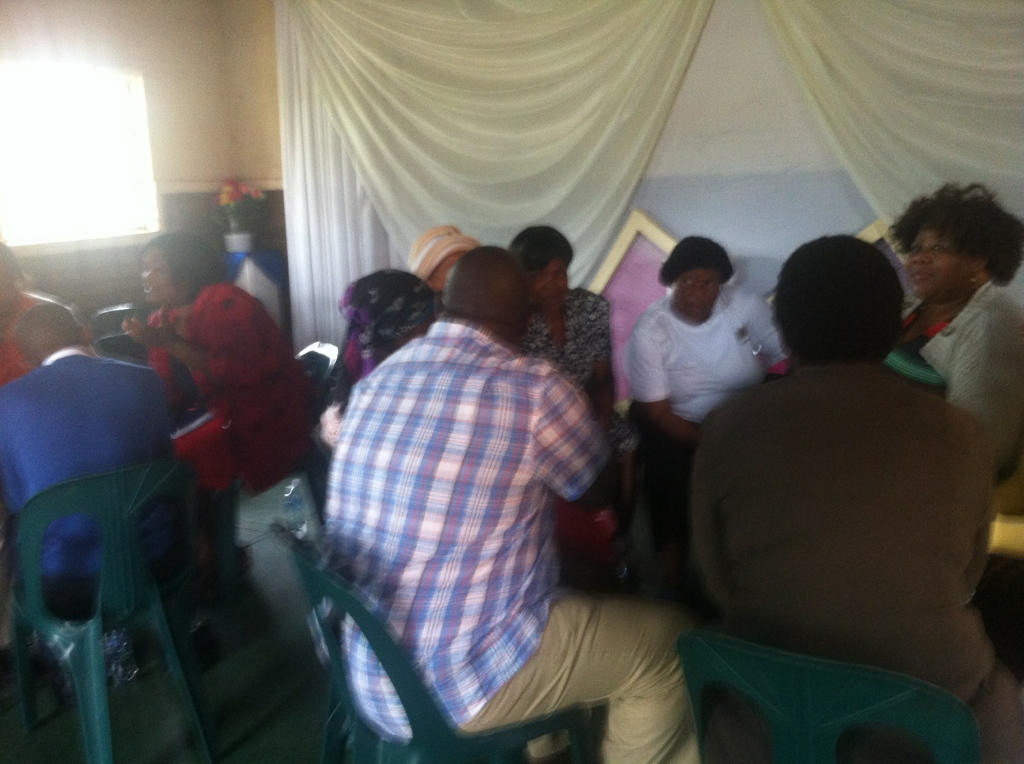 'Imbewu' (Seed) South Africa
CFOR is working in South Africa as part of our 'Seeds' programme.
We are working alongside Lungile Nkosi-Hill, to support her dream of facilitating communities to grapple with the legacy of Apartheid, focus on current issues in community, and access their creativity and resources for building community.
In a 3 day Forum in the township of Chesterville, Durban, we focused on issues such as lack of work opportunities, poverty and insufficient food, lack of outlook and activities for youth, violent crime and more. The group also worked with despair and hopelessness and an internalized attitude of being unworthy, that you feel when doors close and opportunities are limited.
After deep interactions, a powerful sense of community emerged and a fountain of ideas for small business and community projects. There was a spontaneous emergence of a new NPO (NGO) named Imbewu – Community Dialogue.
Members and those involved in the new organisation continue to meet regularly, with continuing support from Lungile, to work on the serious issues and exciting projects that arose at the Forum.
CFOR is planning to return to Chesterville in Autumn 2016. We are also planning a Forum and training to be held at Durban University, and to support links between students and the local communities.
How the project IMBEWU ( Seed) began
Members of the new organisation continue to meet regularly and work on a range of serious issues and exciting projects that resulted from the Forum.
How IMBEWU continues and is growing
Imbewu, with support from Lungile and local partners continues to meet in Chesterville, as well as developing local community projects. Imbewu has also developed a partnership with Kwazulunatal University, Durban, linking social work students with the local community of Chesterville. Requests are coming to develop training in our methods, as well as facilitated forum dialogue within the township, in other townships, and in other projects, to grapple with the legacy of Apartheid and to support community relationships.