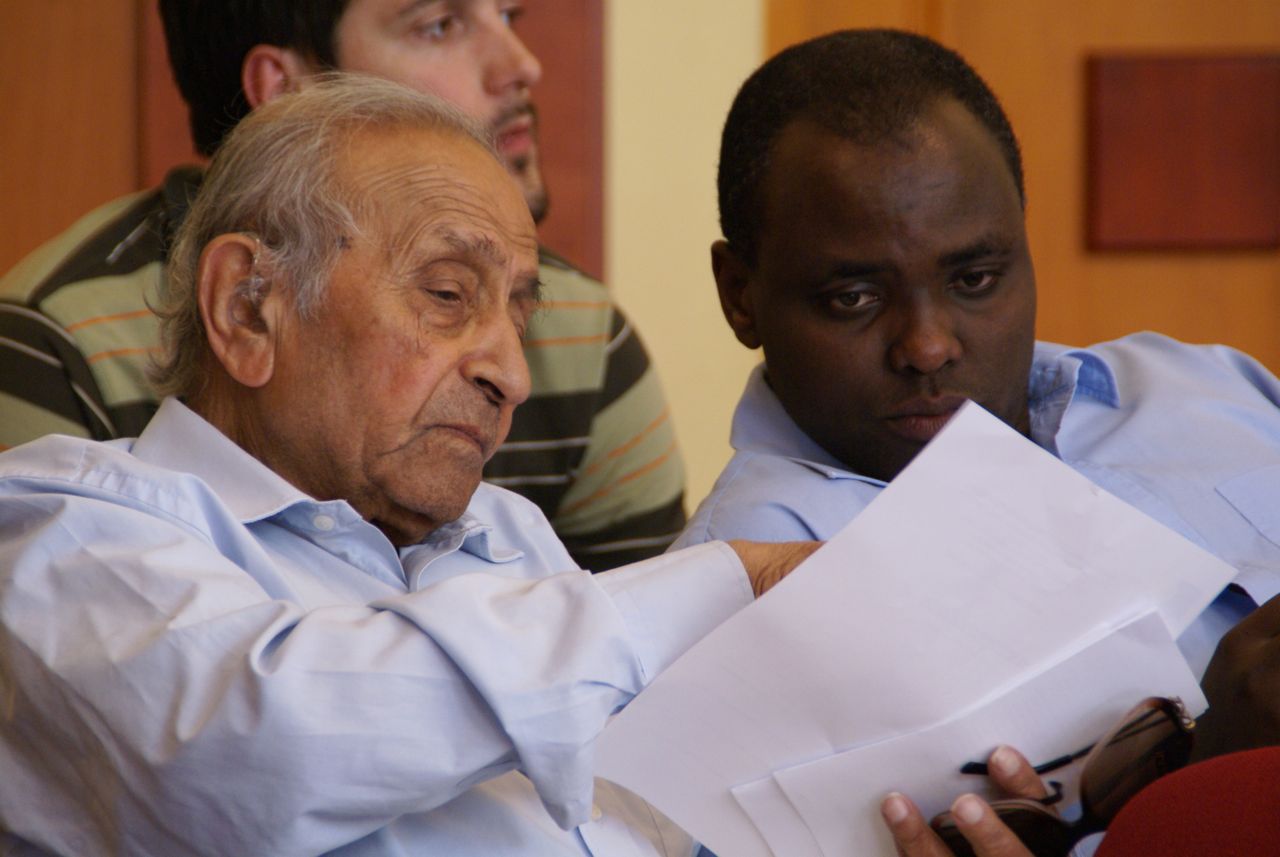 We have been focusing since many years on facilitating dialogue to support deeper interactions and awareness of our relationships within Europe and what it means to live together in multi-cultural societies.
We believe there is a vital need for a deeper dialogue to bring awareness, personally and collectively to our relationships within Europe and internationally. We facilitate conversations within organisations, and within conferences, and in our DEN conversations in London.
We have coordinated, delivered and facilitated large forums and trainings (2004, 2005-2006, 2007, 2008, 2009, 2012, 2013-2016 ) in cooperation with our Partners throughout Europe, supported by the EU and British Embassy.
In these 5 –day Forums, large and diverse groups of people from more than 20 countries and many more backgrounds and cultures, debated and processed issues we face in modern Europe.These Forums included facilitated panel discussions, small and large group process, and training in 'worldwork' conflict facilitation methods.
We worked deeply with our collective and personal histories and identities and our painful history, including Europe's colonial history and its impact, as well as the legacy of war, genocide, and tyranny on our continent; current relationships between east-west- north and south, issues of migration and asylum, and building new relationships within multicultural societies.
Europe Matters – You Matter
2004 Forum on issues facing Roma in Slovakia, and minority and majority issues throughout society. Banska Bystrica, Slovakia, with Partners ANNWIN and European Multicultural Foundation, Funded by the British Embassy
2005-2006 Social Inclusion in Action: Series of 3 day Forums and Trainings; Project Partners from Lithuania, Slovenia, Poland, Norway, UK, Funded by the EU
2007 and 2009, 'Seeds' from Seed to project fulfillment, London /UK, Five day Training seminars and dialogue, held in 2007 and in 2009, with participants from 20 countries, both funded by the EU
2007 and 2009  Europe Matters-You Matter Forum – Trainings  / Ecah conference was five days, held in Sturovo, Slovakia, Funded by the EU
2008 We hosted the 'Worldwork' international conference, with 420 participants, in London, together with Processwork UK and IAPOP
2012 Europe Matters – You Matter The third Europe Matters large   conference, held in London UK, Funded by the EU
2013 – 2016 Ongoing forums, training seminars, conferences, working on the themes of processing our history in Europe, and pitching in towards facilitating a deeper dialogue to our current situation and future in Europe
2016 The Den, a programme of facilitated dialogue on vital issues in London, UK, Europe and internationally, such as issues of migration, living together in Europe, leadership and nationalism.