Project description
Kufunda, Orap and Trust Africa, are each deeply engaged in activities supporting local communities. 'Gateway' was created to support a dream of reconciliation within Zimbabwe, and the wisdom and capacity in community.
The link with CFOR builds upon a three-day forum facilitated by Jean-Claude and Arlene in Zimbabwe in November 2018. Maaianne, a facilitator and Founder of Kufunda, who had studied in CFOR's Facilitation for Leaders Programme, invited them to Zimbabwe to facilitate a forum, and to support Gateway's vision and contribution to the wider society. Kufunda coordinated the gathering – bringing together participants from different parts of Zimbabwe and from different tribes, elders and youth, representing various organisations, everyone interested in finding a way to transform their past and build the future of Zimbabwe. During the forum, we learned that this was the first time it was possible for people to safely speak together about the political violence they had endured in the recent years, as well as the colonial history. There was a sense of dedication that arose to work together at this critical time, in what might be a window of opportunity to find pathways forward.
Following this forum, 'Gateway' offered opportunities to gather, and for training and mentoring for community facilitators – in addition to the wide range of community projects that are coordinated by Kufunda, Orap and Trust Africa. Along the way, CFOR stayed in touch with the 'Gateway' team. In 2021, Maaianne, Mvuselelo and Undine of Gateway gave a powerful presentation for the CFOR 'Facilitating our Future' Series. They were touched by the warm reception and interest expressed by the international community.
An initial facilitated session among the 'Gateway' team revealed the shape of this current project. A powerful process concerned the urgency felt among young people, and the need to hear this urgency from a place of wisdom and eldership. And to take action that honours the youth's struggles, their gifts, their vitality and their capacity to contribute to the process of reconciliation in Zimbabwe and building the future. This mirrored moments from the 2018 Forum, when youth from different tribes said to one another that 'they hated each other and didn't know why' – They had expressed to their elders a passion and hunger to understand the violent history they have inherited, and its persisting impact, so that they don't repeat it.
The design and pace of this project came into focus – out of respect for this dedication and capacity in youth. In further facilitated sessions, as the 'Gateway' team grappled with what it means to listen to youth, they realised that rather than setting up forums for young people, they would invite young people into these initial stages of project design and planning. It became clear the importance of acknowledging the capacity and creativity in youth, while not marginalising the terribly real hardships they face.
The project will create spaces for youth to gather in facilitated dialogue. There will be 6 Forum gatherings among youth – three in Bulawayo, in Matabeleland, and three in Harare.
Reports
Read more about the Youth Engagement in the MidTerm Review Report (June – December 2022) here.
About Maaianne, Mvuselelo, Undine and Michar
Maaianne is an experienced facilitator and designer of group learning and co-creation processes. She is passionate about supporting people in coming together in more authentic and life-affirming ways. Maaianne's story bridges Europe and Africa in an arc that travels from Copenhagen, where she studied international business, to Zimbabwe, where she co-founded Kufunda. Her work in hosting creative and generative processes, including conscious dance, mindfulness, and time in nature supports individuals in waking to who they are and what they can be within their communities.
She is a founding partner of Gateway Zimbabwe, a co-creation of Kufunda, ORAP and Trust Africa with a purpose to catalyze agency, enhance social cohesion, build healthy communities and contribute to reweaving the social fabric of Zimbabwe.
She was also founding partners of Reos Partners (www.reospartners.com), and Pioneers of Change. She holds a masters degree in international business and finance from the business school of Copenhagen, during which time she served as president AIESEC International (www.aiesec.net), a global student organisation of 50,000 students.
Mvuselelo Huni is the Chief Executive Officer of the Organisation of Rural Associations for Progress (ORAP), a Zimbabwean grassroots movement for development. She is passionate about community development, especially women and youth empowerment, and exploring new ways of working that allow people to grow in their wholeness. She is always thirsty to learn new approaches and to meet new people.
Undine
I am a peacebuilder at heart. Most of my life I have worked in various conflict resolution and social justice initiatives in Southern Africa. In the search for what enables non-violence and grows peace, my journey has led me increasingly into the domain of personal transformation and leadership development.
I now work as a coach and systems constellations facilitator accompanying individuals and organisations that seek to evolve their potential for healing and transformation.
Michar Mushiko is the Program Associate for Gateway Zimbabwe, a collaborative initiative of Kufunda Village, ORAP and TrustAfrica. Their mission and vision is to awaken personal and collective agency through processes that foster healing, diverse networking and encourage innovative leadership to reweave the social fabric of Zimbabwe. From Gateway's inception, the role of the youth has been highlighted through the Systems Map which shows areas of life and possible movement through collaboration and play. She is a Gateway Fellow, Ubuntu Lab Alumni member, Warriors For The Human Spirit student and uses her passion for the arts and for facilitation to work with teams to create spaces for participatory and generative engagement.
Photos and videos
Kufunda Youth Forum 2022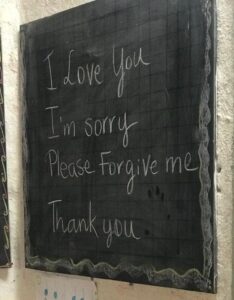 ORAP Youth Forum 2022