London and UK – The Den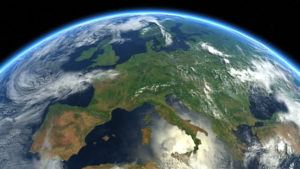 The Den
Facilitated Dialogue on issues we face together in London, in the UK, in Europe and internationally
The DEN is a place for facilitated conversations about the issues we face together in our communities and society – in London, in the UK, in Europe, and internationally.
Without facilitation, conversations cycle, and hopelessness and fear creep in as you look at the news.  And hopelessness and fear breeds escalation of conflict and polarisations.
With facilitation, in the spirit of 'deep democracy' (Mindell), we will work with how issues are polarised and cycle, and we may catch moments of fresh insight or deepening of understanding between us and pathways forward.
Following each Den dialogue, we'd like to write up the proceedings so that they may be useful also to others.
Some conversation themes for the Den
Xenophobia in new clothes- old attitudes towards new waves of migrants
Youth, Idealism and radicalisation
Disentangling Islam, Islamophobia and terror
Diaspora Communities and their contributions
The role of Diaspora communities in contributing needed perspective to their current home, and to their homes of origin.
South Africa
Great Lakes: Rwanda, Burundi and DRC
Muslim and Jewish relationships in the UK and wider Interfaith dialogue, in relation to the Israel-Palestinian conflict
Contributions from the fields of psychotherapy and spirituality?
Contributions from the arts to creating the world: theatre, music, opera, arts